In The Beginning
It all started back in 2011: After nearly fifteen years in Events we had to waste yet another day trying to decode a client's chaotic guest list, find some minor detail of an event that had taken place some years ago, and prepare the sixth version of a client's table plan for their upcoming event.
How is it possible that we still waste our working days (and lives!) with guest lists, table plans and phone calls? Shouldn't all this be easier? Faster?
That's how EventReception was born :)
Our Mission
In EventReception we have a dual goal:
To help event professionals solve all event planning headaches in the most intuitive, fun & efficient way while boosting their sales by delighting their own clients and guests.
Our innovative solutions are matched by an unparalleled customer support experience.
Meet Our Team
Ο Λάζαρος είναι διδάκτωρ προσομοίωσης επιχειρησιακών συστημάτων. Πριν ενταχθεί στο δυναμικό μας εργάστηκε ως διευθυντής, διευθύνων σύμβουλος & πρόεδρος Δ.Σ Ξενοδοχειακής ΑΕ.
Ο Λάζαρος έχει αναλάβει τη στρατηγική μας ανάπτυξη και τις Πωλήσεις και είναι ο τελικός υπεύθυνος για κάθε λεπτομέρεια στην παροχή των υπηρεσιών μας.
ΛΑΖΑΡΟΣ ΠΕΤΡΙΔΗΣ (PhP)
Co-founder, Managing & Sales Director
Η Ελένη έχει διοργανώσει εκατοντάδες γάμους και δεξιώσεις κατά την 12ετή ενασχόληση στον χώρο. Η πλούσια εμπειρία της αποτυπώθηκε σε όλες τις δυνατότητες και ευκολίες του λογισμικού.
Η Ελένη είναι επίσης η Graphics Designer της εταιρίας και θα βρείτε τις πινελιές της στο στήσιμο κάθε σελίδας του λογισμικού & του site.
EΛΕΝΗ ΔΗΜΟΠΟΥΛΟΥ
Co-founder, Product & Creative Director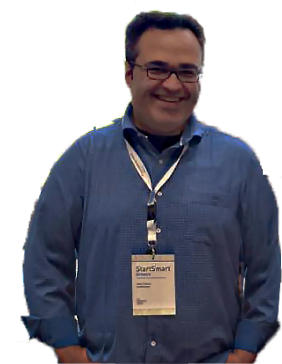 Ο Σάκης έχει 20ετή καριέρα στον χώρο της πληροφορικής σε μεγάλες εταιρίες ως διευθυντής και σύμβουλος μηχανογράφησης, έχοντας λάβει μέρος σε μεγάλα έργα όπως στην ΕΥΑΘ, το Κρατικό Θέατρο Β.Ελλάδος, το Φεστιβάλ Κινηματογράφου Θεσ/νίκης κ.ά.
Πέρα από τη διεύθυνση της λειτουργικής μας οργάνωσης, ο Σάκης ελέγχει και τους προγραμματιστές μας για να εξακολουθούν να γράφουν εξαιρετικό και εμπρόθεσμο κώδικα για τις εφαρμογές μας.
ΣΑΚΗΣ ΦΙΔΑΝΗΣ
Co-founder, Technical Director
Our Values
Passion
We are passionate about what we do. We have a deep understanding of Events and realise first hand how important it is to meet our clients' needs fast.
Enthusiasm
We welcome each day with a smile! We love big challenges and enthusiastically embrace and drive ongoing change.
Credibility
We build strong, long-lasting relationships. We do so by listening, committing and following through.